Shipping Times and Disclaimers
Shipping Times
Everything we sell is individually hand painted and made when ordered. We do not hold any inventory of our designs .
All items ship via UPS. You are sent the tracking number once your order has shipped. All domestic shipping is FREE!
Currently, our shipping times are approximately 4 weeks.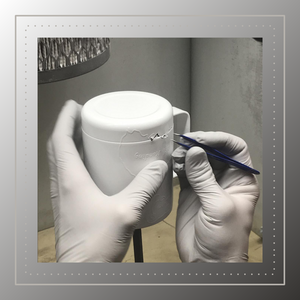 Use Your Creativity
If you want to buy a custom design, but don't know where to start, just email us and we can help.
The difference between the "custom" and "marketplace" experience is that all the designs in the "marketplace" have been made previously made so you don't have to start from scratch. We offer many different designs that are showcased within this website. Each design can be easily personalized for you. 
Contact Us
DISCLAIMER FOR OUR ART
All of our designs are considered fan art reproductions of some of the most beloved fandoms out there. All of our designs are created for fans by us from start to finish. Our designs are considered in creative freedom and fair use sub sects of the laws.
We are not affiliated with the book, TV, or film industries in any way. Any original Star Wars designs or other copywritten/trademarked brands have registered trademarks and are not involved in or affiliated with the production or distribution of this product, nor do they have any liability expressed or implied.